"...provided us with an excellent, well-balanced master and offered nuggets of creative input on the mix which is like having a second pair of ears"
Lismore Mastering is a professional mastering studio founded by Sam Proctor in Sheffield, England.
Sam graduated from the prestigious Liverpool Institute for the Performing Arts in 2001 with a degree in Sound Technology and has since been working in recording, producing and mixing. In recent years more and more of his time has been taken up by mastering, hence the formation of Lismore Mastering.
Sam has a Masters Degree (Distinction) in Record Production from the London College of Music where he worked for many years as Senior Lecturer in Music Technology.
Sam's recent work has been played on BBC Radio 2, BBC6Music and many radio stations internationally.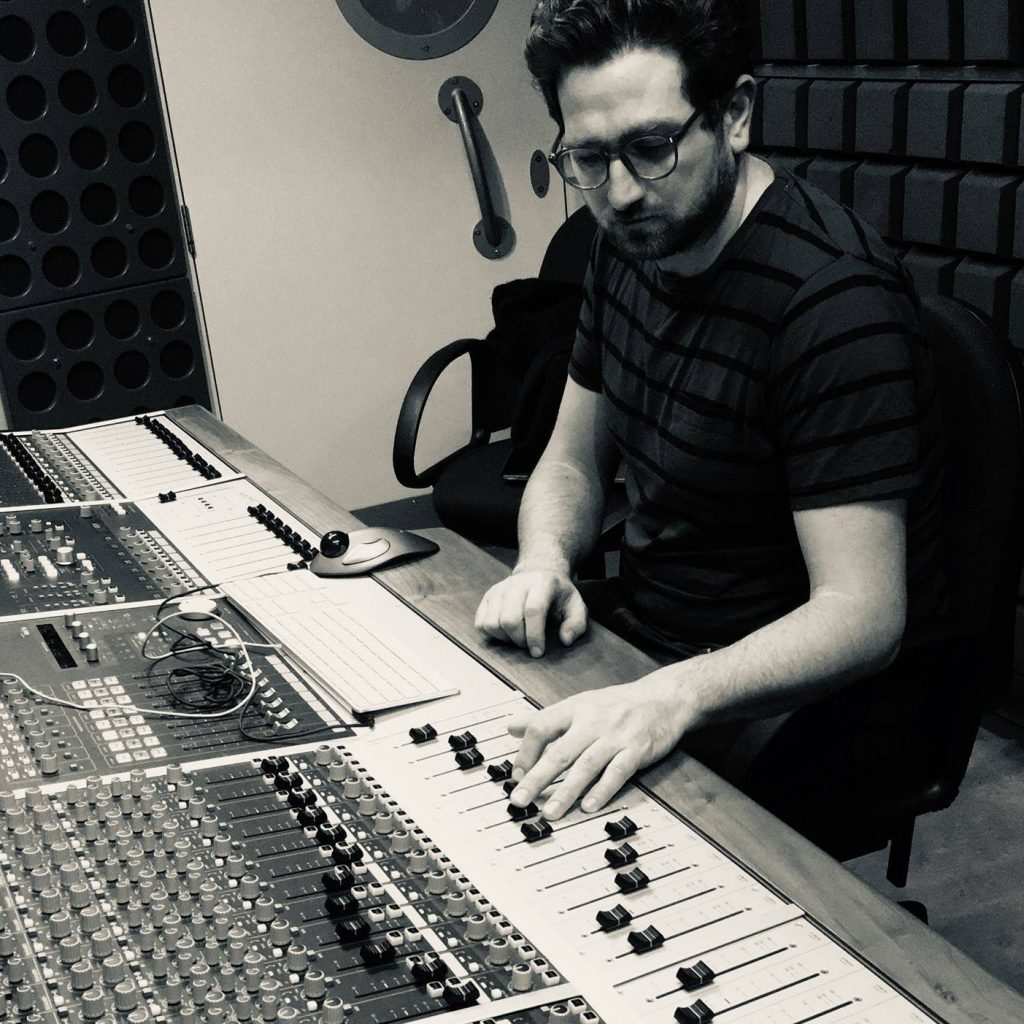 Bellowhead
 Jon Boden
Karine Polwart & Dave Milligan
 The Lost Words – Spell     Songs
John Carty and Michael McGoldrick
Crossharbour
Hannah Read & Michael Starkey
Lucy Farrell
Alasdair Roberts
The Furrow Collective
Mark Stoney
Genevieve Dawson
The Wilderness Yet
Monkey Mind
John Devine
Luke Daniels
Matthew Tighe and Tad Sargent
Joe Devine
Colm Naughton 
MG Boulter
Chris Helme
 The Askew Sisters
 Padraig Rynne & Tara Breen (with Donal Lunny & Jim Murray)
Boy Jumps Ship
Black Beard's Tea Party
Two Weeks
Teyr
Garefowl
The Idumea Quartet
Nick Hart
Bonnie Milnes
Vulpes / Maz O'Connor
Emily Portman & Rob Harbron
The Fontanas
Dave Flynn
Son Hot Stroll (S. Korea)
The Boxteles
Sam Sweeney
Owen Spafford and Louis Campbell
Say it Anyway
Philippe Barnes
Niamh Ni Charra
Johnny FK
Emma Sweeney
Bring On The Night
Becky Taylor
Charlie Piggott & Rowan Piggott
Hugh Sheehan
Alexis Bennett
Seamus O'Rourke
Michael Walsh Quarehawk
Brown Boots
The Norfolk Broads
The Twisted Twenty
Kate Griffin
Pif Paf Theatre Company
Will Allen
Zak Younger Banks
Liz Hanks
Jenny Sturgeon
Joe Danks
The Burnout
Hudson Records
Slow Worm Records
Dave Boothroyd (mix engineer)
Andy Bell (producer)
Small Silences
Scribe Records
People of Punk Rock
"Sam at Lismore Mastering has a very finely tuned pair of ears, not to mention a well treated room and top-end tech. He will really bring the best out of your mixes and he is always a pleasure to work with! "
Rowan Piggott, The Wilderness Yet 
"Highly recommended! I sent Sam a single to master for the first time last month. The whole process was very easy. Sam was very responsive to, and understanding of my requirements for this track and had a very musical approach to his work. This track came back sounding absolutely class and I will most certainly be coming back."
Dave Boothroyd, 6dB Studio, York
"Sam did an awesome job mastering my home recorded EP 'The Well'. He brought out the best in it and it sounds like a record now! Very happy and will be working with Sam again."
Johnny FK
"Sam mastered our album More Than One and we were absolutely delighted with the result. The mastering really subtly and sensitively brought the recordings to life."
Ewan MacDonald, The Idumea Quartet
"Sam did a fantastic job mixing and mastering a studio track I had previously recorded. Very professional, creative, patient and an all-round top bloke!"
Paul Oliver, Ganbei Records
 "Sam recently mastered my latest single and honestly did such an incredible job! Sam's ability to translate my intentions for the track, bringing them to life was so perfectly executed, along with his ability to bring out the full potential of the track in the master – the final outcome completely surpassed my expectations. All this, coupled with unrivalled professionalism and incredibly fast turn around, I honestly could not recommend Sam highly enough!"
Joe Devine
"Sam at Lismore has been great to work with – he's remotely mastered an album I mixed (Nov 2020). At every point he's been reliable, quick, very willing to adapt, thoughtful. He has used top quality kit and provided us with an excellent, well-balanced master and offered nuggets of creative input on the mix which is like having a second pair of ears. Thanks Sam."
Tom Moore, Slow Worm Records
"Sam has engineered, produced and mastered several projects for me over the past 5 years. He's very easy to work with and because he's also a performer, knows exactly the kind of sound I want. 
He recently mastered an album for me for the first time and has made the record blossom even more. Thanks Sam!"
Holly Harmon, Penny Fiddle Records
"I've known Sam for over 20 years now – He's a super talented guy – Great ears, very musical, creative & technical. If you get chance to work with him as a Mastering Engineer – I'd jump at the chance."
Mike Spink, 2 x Platinum Recording and Mix Engineer (The 1975. Jake Bugg)
"As a mastering engineer Sam is very musical, able to compress without squashing and highlight the right details, leaving you the sense that he's really listened and understood the tracks, without adopting a 'one-size-fits-all' approach.
With such great communication and being so easy to work with, he's now my go-to mastering engineer and I can wholeheartedly recommend him to anyone."
Alex Haynes, Producer and Artists (Alex Haynes and the Fever)