"...provided us with an excellent, well-balanced master and offered nuggets of creative input on the mix which is like having a second pair of ears"
The pursuit of the perfect master is both a technical and an artistic endeavour. At Lismore Mastering we use some of the finest recording technology available in our acoustically optimised room to allow us to reach deep into the music and draw out the best possible master. Artists often remark on how 'musical' our masters sound. We love this feedback as it shows that we have achieved out aim – making the technical disappear and allowed the music to shine.
We understand that the final step of finishing a production and releasing it into the wild can be the hardest step. We are here to negotiate the final hurdle with you and safely deliver your music from the studio to your audience. Our collaborative approach to mastering means that we place great importance on communication and building relationships with our clients. We take the time to listen and understand your musical aims, so that we can tailor our approach to best suit your needs. Our personalised service means that you are always in control of the process, and we work with you to achieve your desired outcome.
We aim to provide a world class mastering service at a price that is accessible to a wide-range of creators, from individual artists and small independent labels through to more established acts. Sam is passionate about working with new and emerging artists.
Recent work has been played on BBC Radio 1, BBC Radio 2, BBC Radio 3 and BBC6Music and many radio stations internationally.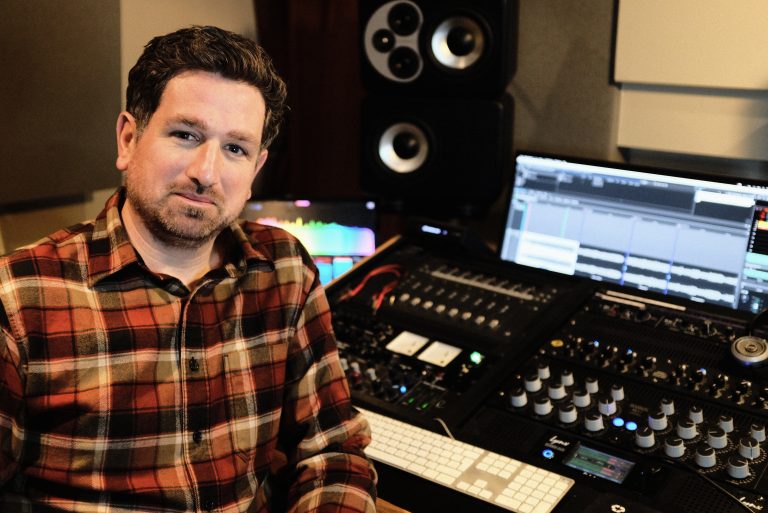 Sam brings a range of experience as a musician, producer and educator to his mastering work. His experience "on both sides of the glass" is invaluable in understanding what artists and producers want and then translating this into masters that surpass expectations.
Sam's formal training was undertaken at the prestigious Liverpool Institute for the Performing Arts with a degree in Sound Technology. Following this he had parallel careers as a lecturer in music production, as a touring musician and as a recording engineer. Sam found that more and more of his time has been taken up by mastering, with many clients returning over and over, hence the formation of Lismore Mastering.
Sam is always happy to talk about recording and mastering so please drop us a line on the contact page.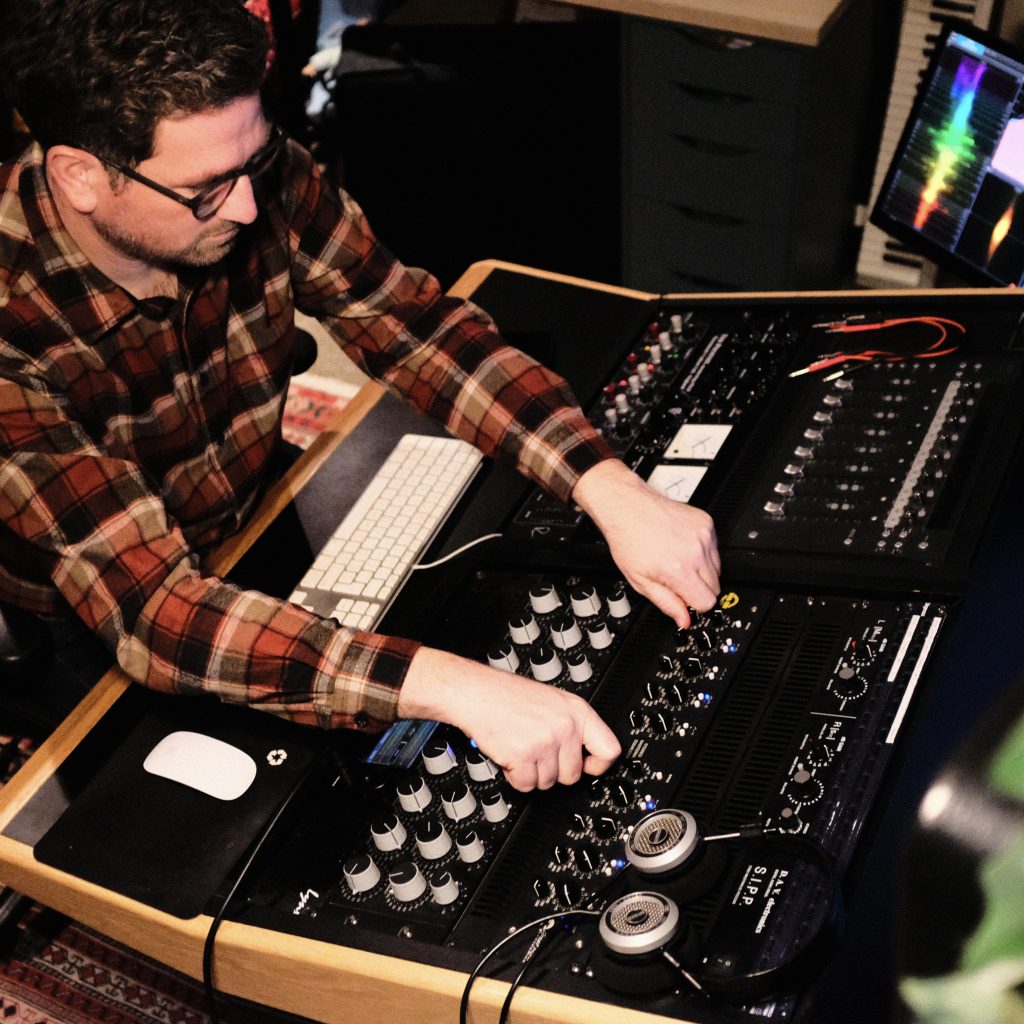 Artists: Bellowhead, The Reytons, Karine Polwart & Dave Milligan, The Lost Words, John Carty and Michael McGoldrick, Hannah Read and Michael Starkey, Jon Boden, Ed Cosens, Lucy Farrell, Alasdair Roberts, The Furrow Collective, The Young'uns, Good Cop Bad Cop, Diving Station, Liz Hanks, Eliza Carthy & Jon Boden, Mark Stoney, The Wilderness Yet, Monkey Mind, Mishra, John Devine, Matthew Tighe & Tad Sargent, Colm Naughton, MG Boulter, Stay Free, Flowers, Chris Helme, Lauren MacColl, Before Breakfast, The Askew Sisters, Padraig Rynne and Tara Breen (with Donal Lunny & Jim Murray), Sean Rogan, Southpaw Syndicate, Bodydicers, Black Beard's Tea Party, Two Weeks, Garefowl, Idumea Quartet, Nick Hart, Bonnie Milnes, Maz O'Connor, Emily Portman & Robert Harbron, The Fontanas, Dave Flynn, Boxteles, Sam Sweeney, Owen Spafford & Louis Campbell, Say It Anyway, Philippe Barnes, Ralph Taylor, Niamh Ni Charra, Johnny FK, Bring on the Night, Becky Taylor, Charlie Piggott & Rowan Piggott, Hugh Sheehan, Alexis Bennett, Seamus O'Rourke, Michael Walsh Quarehawk, Brown Boots, The Norfolk Broads, Kate Griffin, Eleanor Hooper, Will Allen, Joe Danks, Old Spot, Jenny Sturgeon & Alice Allen, Patricia Clarke, Genevieve Dawson, Luke Daniels, Lucy Shaw, Duke and the Others, City Parking, Run Remedy, This House We Built, Kintsuku, Tamsin Elliott & Tarek Elazhary, Alex Spy, Iona Lane & Ranjana Ghatak, Askies, Gathering of Strangers. Blazin' Fiddles, Jack Blackman, Notify, Lewis Barfoot, Peregrin!, Mamz'elle Beeswing & The Boyz, Dowally, Band Spectra, The Greatest Endangered Thing, Laura Wilkie, Ben Nicholls, Vaguetracespacerace, Michael Malarkey, Martin Simpson, Rachel Newton, Jane McDonald, Fras,
Producers and mixers: Andy Bell, Dave Boothroyd, David Watts, Mike Spink, Dave Sanderson, David Glover (Tesla Studios), Chris G Wilkinson, Joe Johnson, Ollie Thomson, Johnny Keating.
Clients include: Hudson Records, Slow Worm Records, Enki Music, Topic Records, Small Silences, Scribe Records, Penny Fiddle Records, People of Punk Rock Records, Racket Records, Hourglass Records.
"Sam reached out to me a few months ago and I'm happy he did. I'd generally had mixed results from mastering in the past but everything Sam has worked on so far has come back exactly the way I want it to sound but struggle to get it there myself. He's a very attentive and skilled mastering engineer that treats the material with the appropriate care. The results speak for themselves. When the budget allows Sam would undoubtedly be my first choice for the full range of projects I get to work on."
Dave Sanderson (producer/mixer)
"Sam at Lismore Mastering has a very finely tuned pair of ears, not to mention a well treated room and top-end tech. He will really bring the best out of your mixes and he is always a pleasure to work with! "
Rowan Piggott, The Wilderness Yet 
"Highly recommended! I sent Sam a single to master for the first time last month. The whole process was very easy. Sam was very responsive to, and understanding of my requirements for this track and had a very musical approach to his work. This track came back sounding absolutely class and I will most certainly be coming back."
Dave Boothroyd, 6dB Studio, York
 "Working with Sam has been a dream. I think perhaps for the first time in my career I could actually hear the difference mastering had made to my album. He really managed to bring out the soul of the record!"
Ed Cosens – Singer- Songwriter, Producer (Reverend and the Makers)

"Sam mastered our album More Than One and we were absolutely delighted with the result. The mastering really subtly and sensitively brought the recordings to life."
Ewan MacDonald, The Idumea Quartet
"Sam at Lismore has been great to work with – he's remotely mastered an album I mixed (Nov 2020). At every point he's been reliable, quick, very willing to adapt, thoughtful. He has used top quality kit and provided us with an excellent, well-balanced master and offered nuggets of creative input on the mix which is like having a second pair of ears. Thanks Sam."
Tom Moore, Slow Worm Records
"Sam has engineered, produced and mastered several projects for me over the past 5 years. He's very easy to work with and because he's also a performer, knows exactly the kind of sound I want. 
He recently mastered an album for me for the first time and has made the record blossom even more. Thanks Sam!"
Holly Harmon, Penny Fiddle Records
"I've known Sam for over 20 years now – He's a super talented guy – Great ears, very musical, creative & technical. If you get chance to work with him as a Mastering Engineer – I'd jump at the chance."
Mike Spink, 2 x Platinum Recording and Mix Engineer (The 1975. Jake Bugg)
"As a mastering engineer Sam is very musical, able to compress without squashing and highlight the right details, leaving you the sense that he's really listened and understood the tracks, without adopting a 'one-size-fits-all' approach.
With such great communication and being so easy to work with, he's now my go-to mastering engineer and I can wholeheartedly recommend him to anyone."
Alex Haynes, Producer and Artists (Alex Haynes and the Fever)