Lismore Mastering is a new mastering studio founded by Sam Proctor in Sheffield, England.
Sam graduated from the prestigious Liverpool Institute for the Performing Arts in 2001 with a degree in Sound Technology and has since been working in recording, producing and mixing. In recent years more and more of his time has been taken up by mastering, hence the formation of Lismore Mastering.
Sam has a Masters Degree (Distinction) in Record Production from the London College of Music where he worked for many years as Senior Lecturer in Music Technology.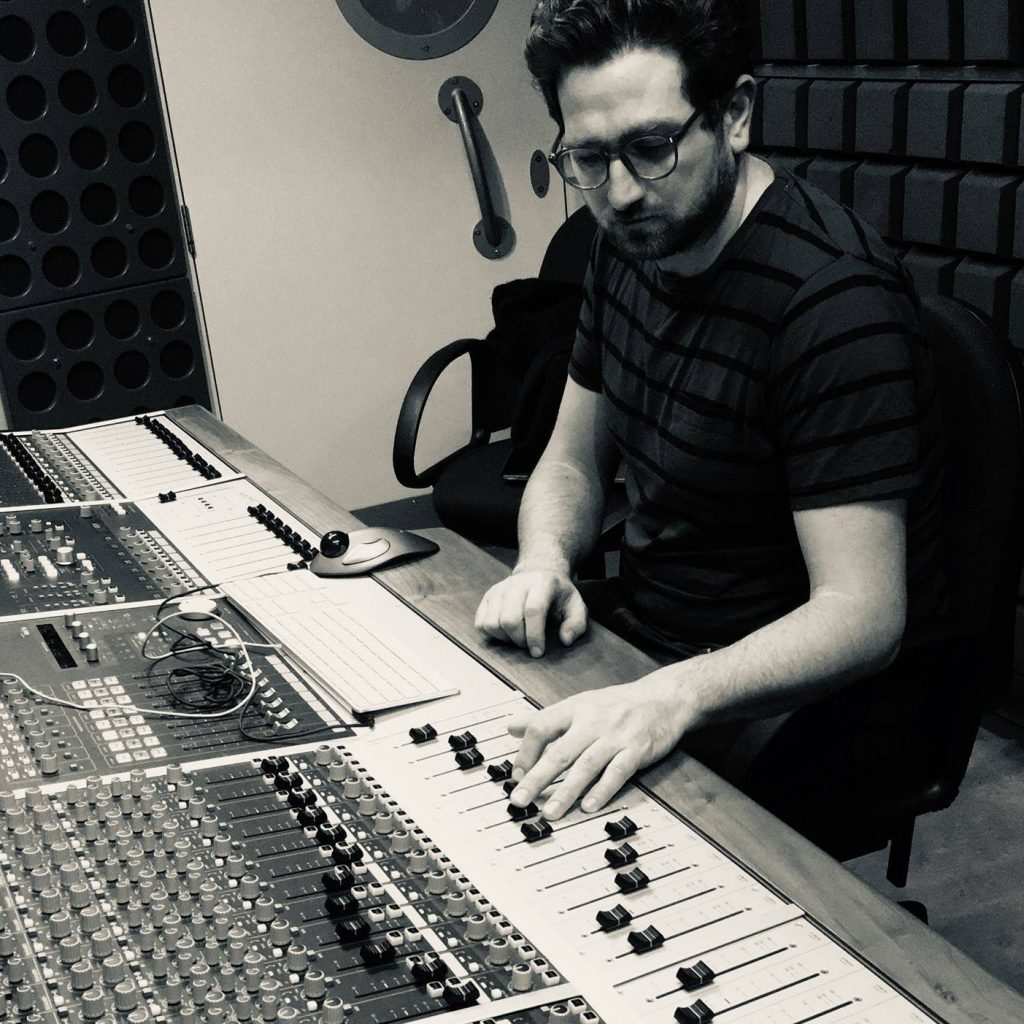 "Sam did a fantastic job of mastering our album. He totally understood where we were coming from and what we wanted to convey with our music and the finished product sounds better than we ever thought it would. Highly recommend!"
Will Allen, Brown Boots
"I've recently had my TuneChaser EP mastered by Sam and can't recommend him highly enough – great service, really responsive and a thoroughly professional service throughout. 5 star service. *****"
Becky Taylor
"Sam at Lismore Mastering has a very finely tuned pair of ears, not to mention a well treated room and top-end tech. He will really bring the best out of your mixes and he is always a pleasure to work with! "
Rowan Piggott, The Wilderness Yet. 
"Sam mastered our album More Than One and we were absolutely delighted with the result. The mastering really subtly and sensitively brought the recordings to life."
Ewen MacDonald, The Idumea Quartet
"Sam's work is fantastic. Super quick service and I was able to listen to him make adjustments to the master tape of my Drum and Bass track in real time. Would recommend to anyone needing a dance music mastering service." 
DJ MAKS
"Sam did a fantastic job mixing and mastering a studio track I had previously recorded. Very professional, creative, patient and an all-round top bloke!"
Paul Oliver, Ganbei Records
"Sam has engineered, produced and mastered several projects for me
over the past 5 years. He's very easy to work with and because he's
also a performer, knows exactly the kind of sound I want. 

He recently mastered an album for me for the first time
and has made the record blossom even more. Thanks Sam!"
Holly Harman, Penny Fiddle Records
"As a mastering engineer Sam is very musical, able to compress without squashing and highlight the right details, leaving you the sense that he's really listened and understood the tracks, without adopting a 'one-size-fits-all' approach.
With such great communication and being so easy to work with, he's now my go-to mastering engineer and I can wholeheartedly recommend him to anyone."
Alex Haynes, Producer and Artists (Alex Haynes and the Fever)
The Askew Sisters, Crossharbour, The Wilderness Yet, The Idumea Quartet, Nick Saunders, Michael Walsh, Emma Sweeney, Becky Taylor, Paul Go, Brown Boots, DJ MAK, The Twisted Twenty, Alexis Bennett, Matt Tighe and Tad Sargent, Luke Daniels. Sara Daniels, Jade (S. Korea), The Croshaw Family, Wilma, Dave Flynn, Son Hot Stroll (S. Korea) and more….